Our Environmental Site Assessments
What is an Environmental Site Assessment: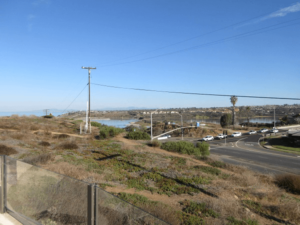 An Environmental Site Assessment (ESA) is an evaluation of a property and all structures on the property to determine the likelihood of a recognized environmental condition. The American Society of Testing and Materials defines a recognized environmental condition as "the presence or likely presence of any hazardous substances or petroleum products in, on, or at a property":
(1) due to any release to the environment;
(2) under conditions indicative of a release to the environment; 
(3) under conditions that pose a material threat of a future release to the environment." (ASTM E1527-13).
Phase I Environmental Site Assessment
The Phase I ESA involves a visual evaluation of the property, interviews with owners and/or occupants, and records review, and vapor encroachment screen.
When is a Phase I needed?
A Phase I ESA is generally included in the real estate transaction of any commercial or industrial process. This evaluation ensures the buyer or leasor is aware of any environmental conditions at the time of the transaction.
What is included in a Phase I?
The Phase I ESA is governed by ASTM Standard E 1527-13: "Standard Practice for Environmental Site Assessments: Phase I Environmental Site Assessment Process." In addition, Hovey Environmental follows the recommendations and guidelines of the Environmental Assessment Association in all ESA's. Every Phase I ESA will include:
Interview:
Gathers information from owners, occupants, site managers, and/or other involved parties.
Site reconnaissance
Visual

inspection of all interior and exterior areas of the subject property to evaluate current environmental state.
Historic records review including:
History of the subject property and neighboring properties from sources such as city directories, fire insurance maps, tax records, and aerial photographs.
Physical setting
Area topography, hydrology, and geology.
Environmental document search including:
Detailed city, county, state, federal, and tribal records review to identify current or past contaminants of concern at the subject property and surrounding properties up to a mile radius.
Vapor encroachment screen
 

Determines the potential for vapor encroachment to the subject property from surrounding properties utilizing data gathered from the records review along with local topographic, geologic, and hydrologic characteristics in accordance with ASTM E2600-10 "Standard for Vapor Encroachment Screening".
A detailed report of all findings, including all supporting documentation, will be provided to the client.  If the Phase I ESA indicates the potential for a recognized environmental condition on site, recommendations for additional investigation or a Phase II Environmental Site Assessment will be provided.
Property Transaction Screen
If the full Phase I Environmental Site Assessment is beyond the scope of what you need, or if you need a simpler and quicker review of a property, then the Property Transaction Screen may be right for you.  The Transaction Screen is conducted to determine the potential for environmental concerns at a site and is performed in accordance with ASTM E1528-14 "Standard Practice for Limited Environmental Due Diligence: Transaction Screen Process"
What is included in a Property Transaction Screen?
Questionnaire regarding site conditions

On-site visual inspection of the property

Limited historical review

Limited records review
Consultation Services
 Hovey Environmental LLC will provide an unbiased professional opinion on the environmental issues that are concerning you.